About Bob Nabasny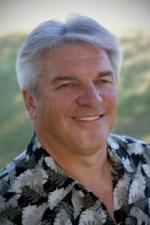 Bob Nabasny
Contact Information
Mobile: 602.697.4957
Fax: 480.820.6792
NMLS #: 974121

Office Address
7600 E Redfield Rd , Suite 175 and 190
Scottsdale, AZ 85260
Welcome to Peoples Mortgage. Bob has been making dreams come true for over 25 years! His philosophy is simple, "I can never do too much for a client only too little!" I strive in making the process of getting a mortgage easy and fun. There is enough stress in the world and I love helping people reach some of their financial goals. Having assisted people in obtaining their mortgage needs for over 25 years, it gives me great pride in having them understand the process and the type of mortgage they are receiving. I am available 24/7 to assist, guide, educate and recommend the BEST possible product and rate to fit the needs of the client.
Bob is a top loan officer in the mortgage industry and has received numerous rewards, including being in the President Club for 6 straight years, while at Norwest Mortgage. The President's Club was reserved for only the 25 loan officers in the nation! Bob has always attributed his success to the people he surrounds himself with: the professional realtors, builders and the top notch support staff for processing, underwriting and closing of the loans. It takes a team effort and Bob has one of the best who understand the importance of timely decisions and on time closings.
Bob is an expert at putting a loan together that will get approved and that will work for the borrower. Bob stays abreast with the current guidelines and new programs that may become available from the various lending sources that he has available to him. Bob has built his business on unparalleled customer service and will always go the extra mile to insure the borrowers and realtors are completely satisfied. Apply now with Bob!